Description
Sue Bramley is a purpose built 76 place nursery situated on the grounds of Thames View Infant School in Barking. We are a private day nursery for children aged 3 months to 5 years, open 8:00 a.m. to 6.00 p.m. Monday to Friday, all year round. We are a diverse setting, celebrating all festivals and events throughout the year. We are fortunate enough to have a large, well equipped garden area for children to explore the changing nature, making it incredibly stimulating and multi-sensory. We also provide our own exciting and stimulating core curriculum inspiring the children to explore, investigate and apply their skills to new experiences.
Book Visit
Our Location
Find out where we are based
Manager & Deputy Manager
Madeeha Azam
Manager, Chestnut Nursery Schools Sue Bramley
My name is Madeeha Azam, and I am Level 3 qualified in childcare and education. I have been working with the Chestnut family for over 10 years. I have worked my way from a practitioner to Room Lead, to Deputy and now Manager. It is a passion of mine to work with children and be a part of their early lives, watching them grow and achieve their milestones. It is a goal of mine to ensure that all the children in our care are thriving and having the best time at Sue Bramley. We offer lots of opportunities to learn through play by exploring our stimulating environment and fun activities!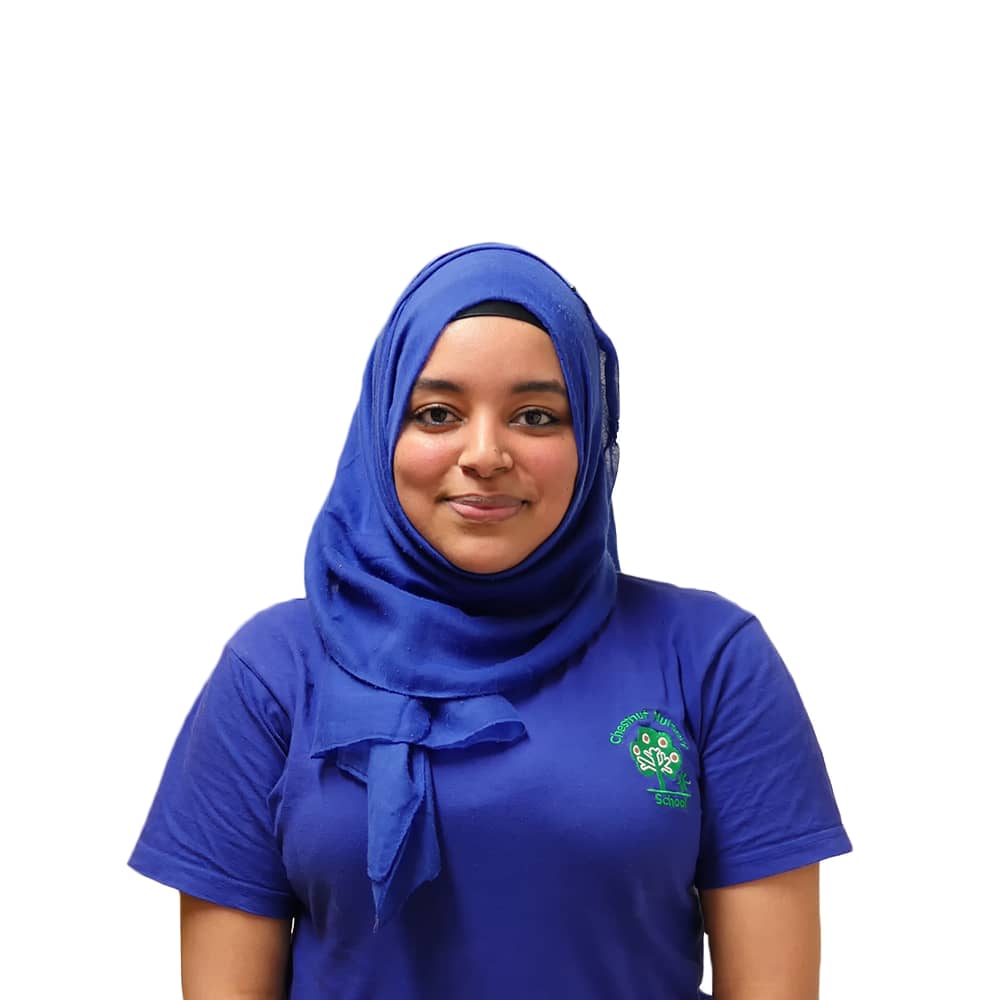 Sabrina Mohamed
Deputy Manager, Chestnut Nursery Schools Sue Bramley
My name is Sabrina, and I am the SENCo and Deputy Manager at Chestnut Nursery School Sue Bramley. I was a student and fell in love with the nursery and started out as an inclusion worker straight after college. I went from inclusion worker to a practitioner and then to SENCo. I've worked with all age groups and with children of all abilities. Working with children is a passion of mine and I enjoy helping them discover what they can do and help them learn new skills and develop their milestones. It is very rewarding watching the children grow and become confident, resilient, and ready for the next step in their education. We hope every child that steps into Sue Bramley has fun and enjoys very moment of their time with us!