Description
Chestnut Nursery at Corry Drive began its journey in 2013. Located in the heart of Brixton, it offers high quality childcare delivered by professionally trained staff. Children access exciting, fun learning experiences both indoors as well as in our extensive outdoor play areas, of which some parts are currently being developed into a Forest School. Parents are enthusiastically involved in a variety of activities and events, which are carefully planned around the Early Years Foundation Stage. Our location is a stone's throw away from Brixton Tube and Train Station, perfect for commuting parents. The building offers light, spacious classrooms with a vast range of resources for children to access.
Book Visit
Our Location
Find out where we are based
Manager & Deputy Manager
Nadine Robinson
Manager, Chestnut Nursery Schools Corry Drive
My name is Nadine Robinson and I have been the nursery manager at Corry Drive since November 2013. I have worked in the early years sector since 1996 and believe it to be the foundation of a child's education. My own nursery experience was an inspiration for me to make a positive contribution to children's early year's development. I have been able to see the Chestnut Nursery from it's starting point to where it is now, and have had the pleasure in being part of introducing quality early years education to a wide range of children all from varied backgrounds and cultures. I have a passion for cooking and exploring foods from a variety of cultures. I enjoy singing and am a member of my church choir. I enjoy travelling and consider myself to be quite adventurous. I have worked in the childcare industry for over 20 years and could not see myself doing anything else.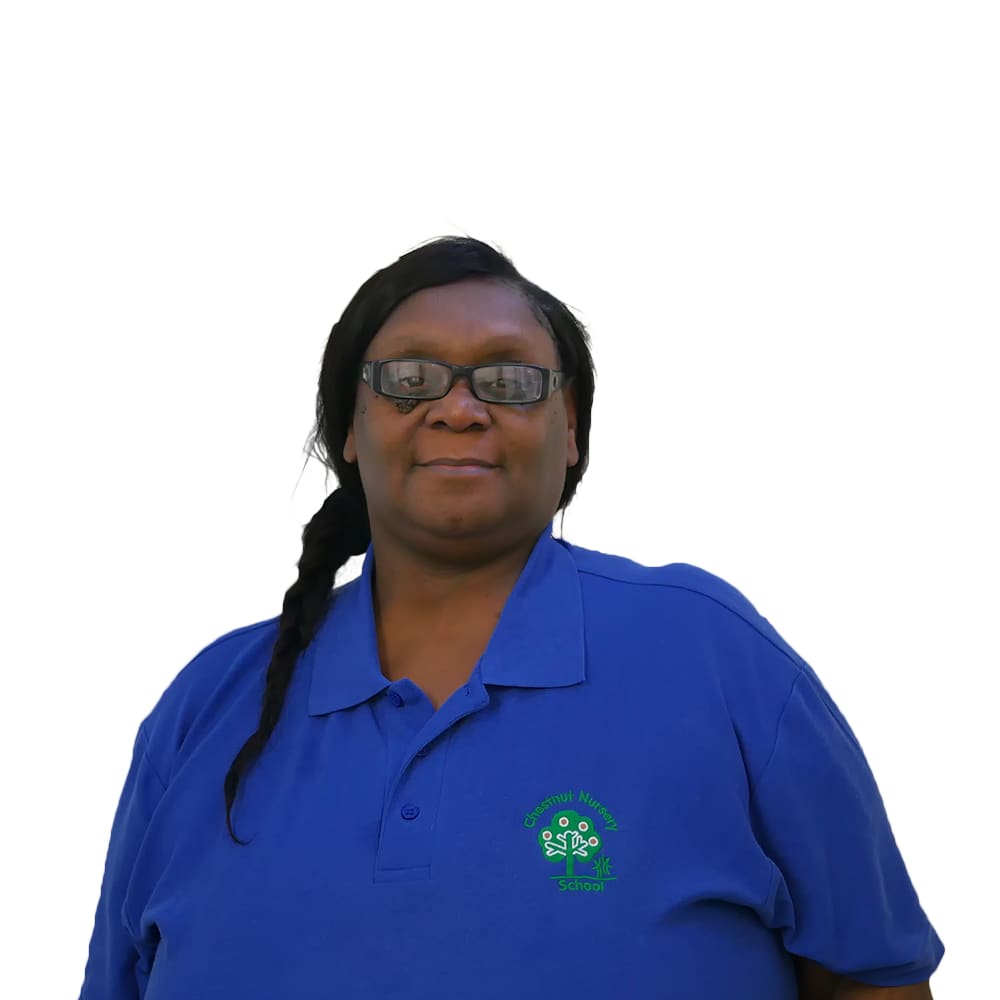 Jackie Coleman
Deputy Manager, Chestnut Nursery Schools Corry Drive
I have worked in childcare for over 30 years in various capacities. My main goal is to ensure children are given a variety of opportunities and experiences that will enrich their lives, overall leading to positive development and skills which will be essential to them in later life. My spoken language is English, I enjoy meeting new people, listening to music and cooking.