A Message from Chestnut Nursery Schools
When starting our company way back in 2002, our aim was not only to provide high quality childcare but to provide support to all our families and be a hub in the community. We believe our schools are more than just childcare. They are a place where people meet up, socialise, support one another and ask for advice. Our intention is always to help people any way we can.
With this in mind, we are not expecting parents to pay fees (who are currently not attending) during this difficult time and therefore your direct debit will be automatically frozen until further notice. It will be a very tough time for our nurseries and the staff, like many other industries.
It is important that the school is here for you to return to when all this blows over and we are doing our best to ensure this. If anyone wishes to support us through this time then please contact us. It is important to remember that this isn't forever, although things may seem like this at the moment, things will soon start to be normal again. When this happens we will be here to support you as usual.
We would like to say a massive thank you to every parent, past and present, and all our staff. Without you, there would be no Chestnut Nursery School. Lastly, all our key-worker parents attending our schools that are open, a very special thank you, for your hard work keeping the country running. Stay safe and we look forward to seeing you and your children back very soon.

Best Wishes David, Steven, Karen & The Senior Management Team.
Looking For Exceptional Childcare?
Chestnut Nursery Schools is one of the UK's leading providers of high-quality, pre-school education, with nurseries based in London, Norwich, and Cambridge. We're committed to giving your child the best start in life by helping them develop their intellectual, emotional and personal skills through learning and play.
We balance traditional teaching methods with learning through play in a warm, nurturing environment. Our schools are very much at the heart of the communities they're based in! Your child's first experience of school is crucial to influencing their future education. We know Chestnut children are happy children, who thrive and engage with our core curriculum, helping them onto the next stage of their school life!
Why Choose Us?
Selecting a nursery for your child is one of the most important decisions a parent can make. At Chestnut Nursery Schools, we provide high quality childcare and pre-school education to meet the most exacting standards. We pride ourselves on the level of care and attention your child will receive under our supervision. All activities are carefully planned from the Early Years Foundation Stage to meet every child's individual needs. Activities are stimulating, challenging and progressive. At Chestnut Nursery Schools, your child's development, both mentally and physically, is incredibly important to us. Your child will be carefully observed, and their progress recorded so that the next stage of activities can be planned for.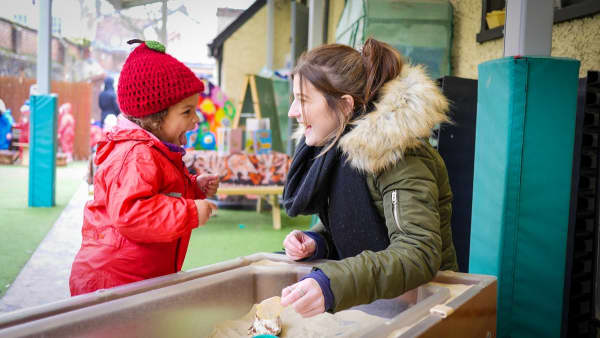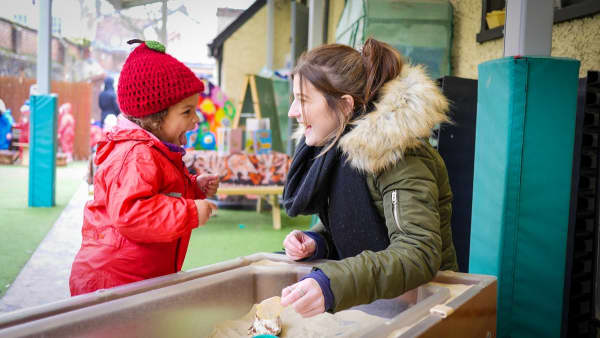 Give Them A Fantastic Start!
At Chestnut Nursery Schools, we really do believe that with your child in our care, they will gain a fantastic start in life. These early years of childhood will give them strong foundations of learning and curiosity, that can provide so many opportunities to excel in later life. In a Chestnut Nursery School environment, your child will be encouraged to grow and thrive. They will experience our Core Curriculum, our Forest School ethos, cooking classes, and so much more. We strive to offer your child as much as possible, in the hope that when they go on to higher levels of education, they are fully prepared for the experiences and challenges that lie ahead.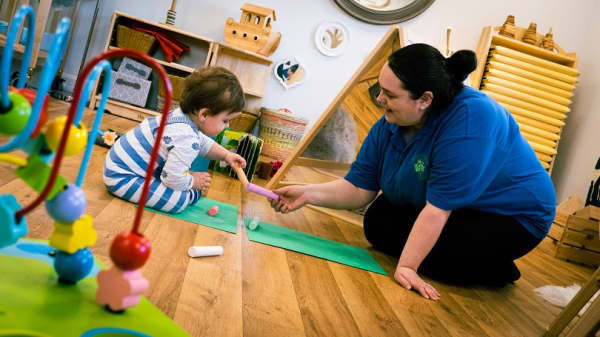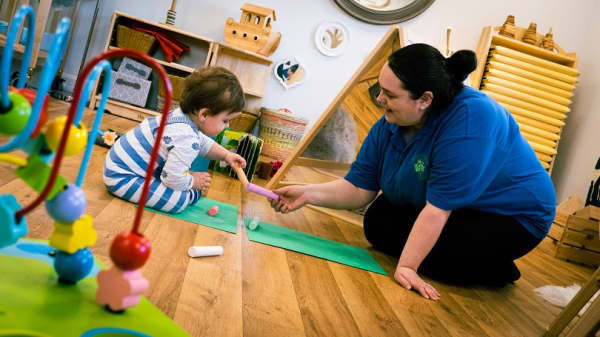 Our Amazing Staff
Our staff at Chestnut Nursery Schools are a mixture of ages, sexes and cultures, but all pride themselves in creating a welcoming, secure and loving environment for the children. All staff undergo a rigorous selection process to ensure the highest calibre of care. Alongside this, we regularly review performance and offer opportunities for ongoing training and development. These frequent reviews keep the overall level of care at our nurseries extremely high. The staff at Chestnut Nursery Schools truly love what they do, and each gain a great sense of satisfaction in knowing they are providing great memories and experiences for your child. You can leave one of our nurseries at ease, and trust that your child is experiencing a safe, happy, and nurturing time, growing and developing into a fantastic individual.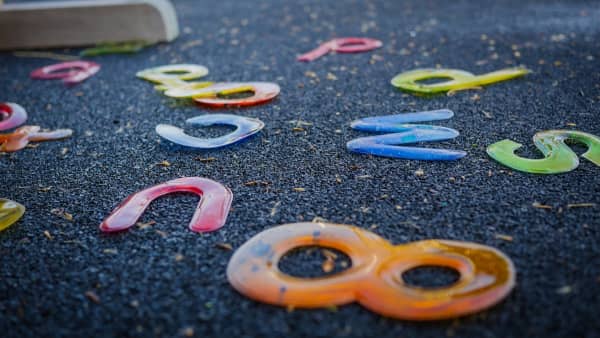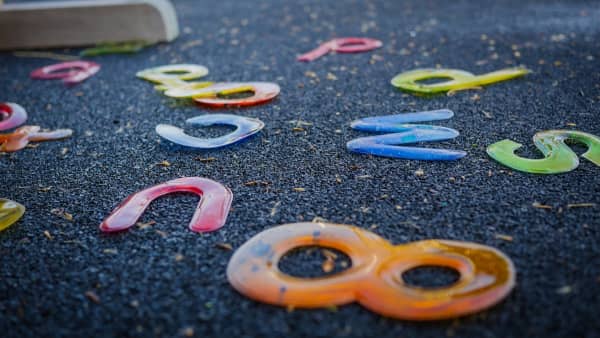 Our Story
Chestnut Nursery Schools Ltd. was set up in August 2002 by Steven Davies and David Saunders. David was a Deputy Head Teacher for many years and Steven was a College Lecturer. They opened their first nursery in a large Victorian house in Newham, on Chestnut Avenue, and that is where Chestnut Nursery Schools Ltd. began. David and Steven's vision was to always provide the highest quality childcare and education in an environment that inspires young minds, as well as being a safe and secure place that promotes the welfare of all children in their care. They currently have 13 nurseries in London, 6 in Norfolk, and a nursery and training centre in Cambridge. All nurseries are delivering the vision that started in 2002.
What Do Parents Have to Say?