Description
Our wonderful nursery is located within the grounds of Great Staughton Primary Academy. We offer nursery education, before and after school club and holiday club for children between three months and eleven years. St. Neots is one of our newest Chestnut Nursery Schools.
This nursery has both a holiday club and an after school club!
It also offers an hourly rate of childcare for £4.50!
Book Visit
St. Neots offers childcare at an hourly rate of £4.50!
Did you know that at Chestnut Nursery School St. Neots (our newest nursery!) we offer childcare at an HOURLY RATE of just £4.50? This makes everything much more flexible for busy families in the area. We also offer a full school day of care from 9 am to 3 pm at £27! If you are interested in these offers and want to register your child, please get in touch!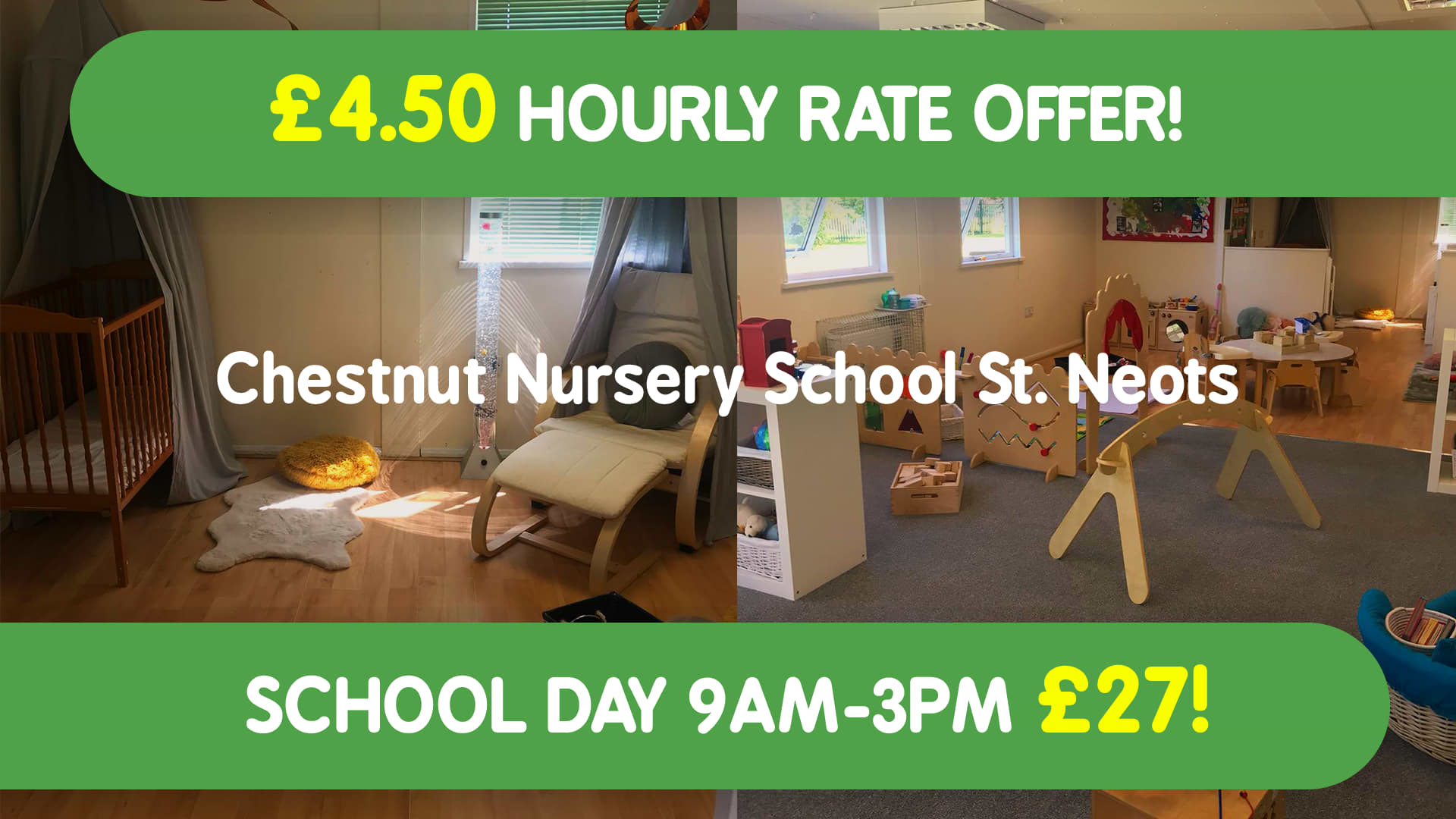 Our Location
Find out where we are based
Chestnut Nursery St. Neots is based in Great Staughton, on the outskirts of St. Neots. The nursery is located near several roads leadng off the A1, but is placed in a quiet, countryside area of Cambrigeshire. If you live within Great Staughton or St. Neots, this could be the ideal nursery for you and your child - please take a look at the map, or use our 'Find Nearest Nursery' filter, to check out its location.
Full Address: Causeway, Great Staughton, Saint Neots, PE19 5BP.
Bus Routes: 150, 400, VL14.
Contact Number: 01480 861183.
Opening Times
Find out when our nursery opens and closes
| Monday | 07:30-18:00 |
| --- | --- |
| Tuesday | 07:30-18:00 |
| Wednesday | 07:30-18:00 |
| Thursday | 07:30-18:00 |
| Friday | 07:30-18:00 |
Manager & Deputy Manager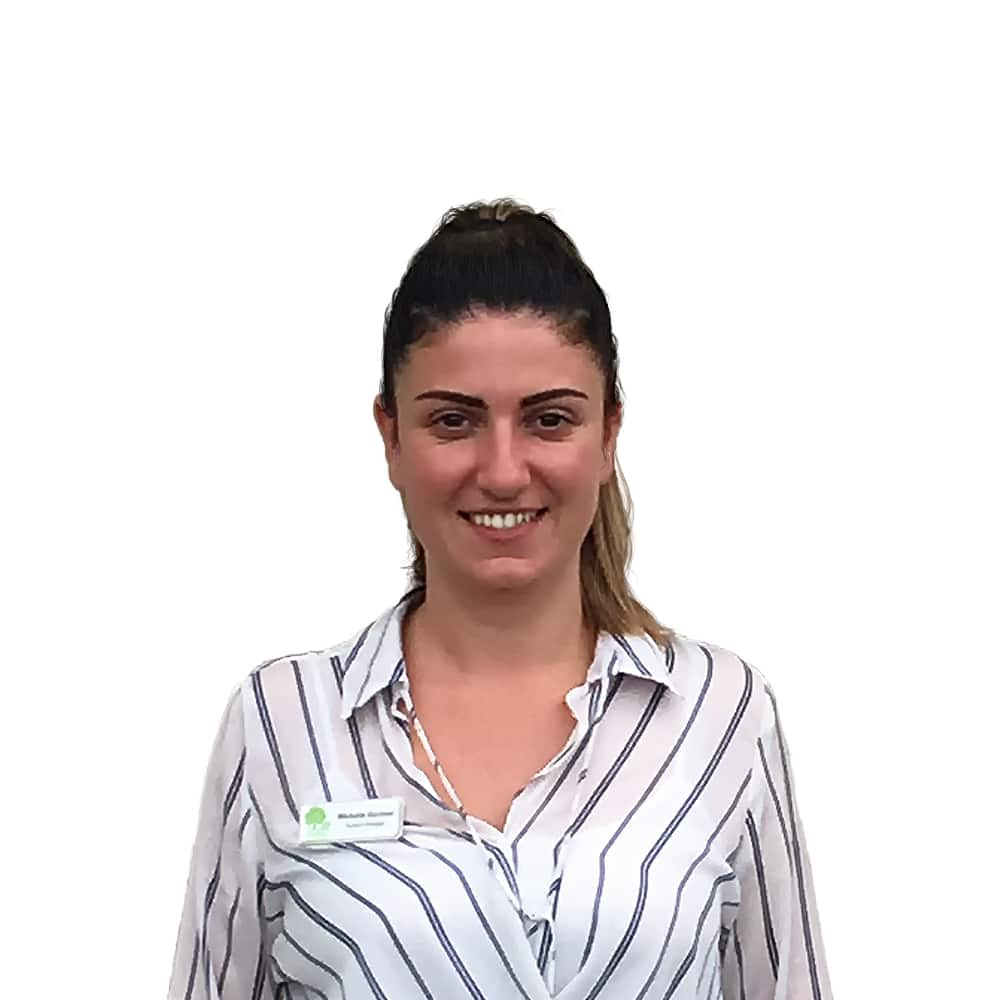 Michelle Gorman
Manager, Chestnut Nursery Schools St. Neots
My passion for Early Years started when I completed my level 2 qualification in 2007 I instantly realised the importance to a child's early years and how it can make a difference to their future learning. I then went on to do my level 3 in childcare, this has driven me to learn all angles of early year's children, one being special needs. I worked in a special needs school in Hertfordshire as a nursery nurse for 4 years before returning to Early years settings in a management position. My vision for our nursery is to learn through play and the child's interest to cover all development areas. I have a strong team with a range of experiences and qualification's to ensure all children are reaching their full potential in early years. My twelve years' experience in childcare strives each day when working with children and their families. I feel working close with parent/carers, outside agencies and children to support each individual child to develop into young independent children.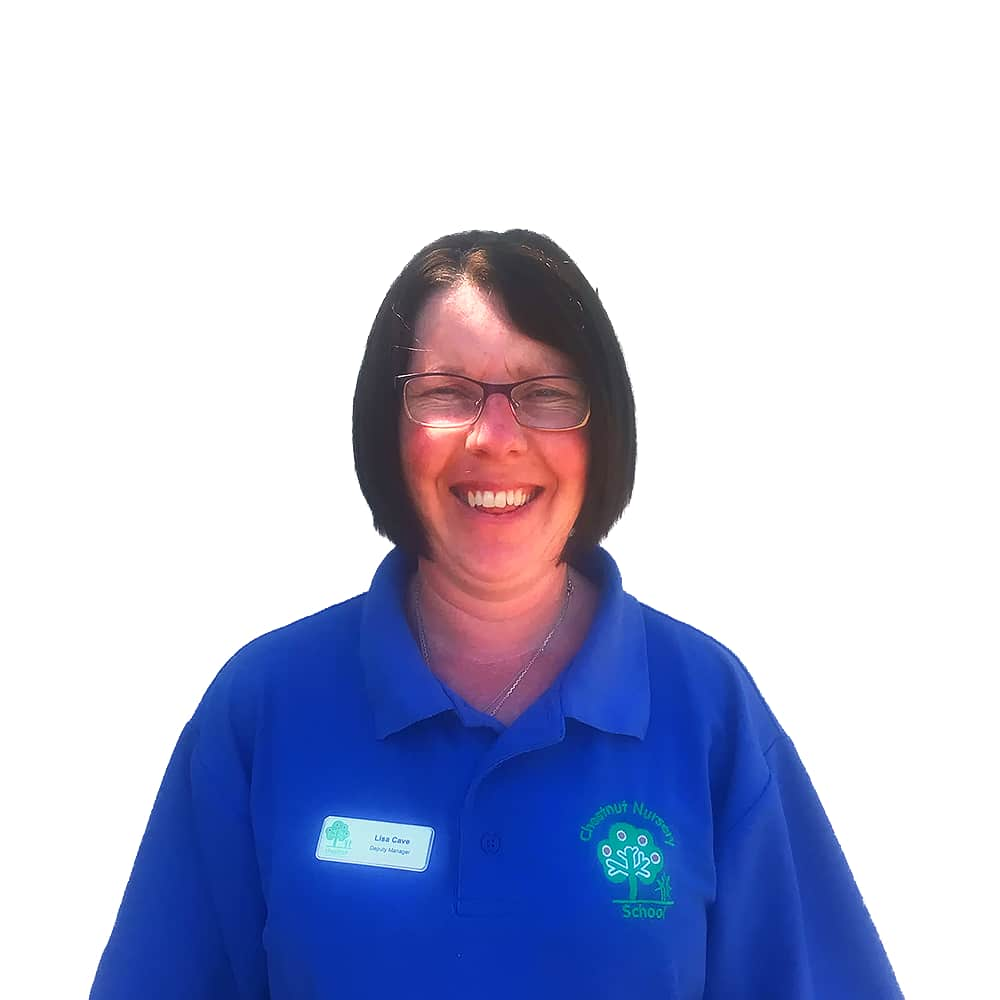 Lisa Cave
Deputy Manager, Chestnut Nursery Schools St. Neots
I have been working in childcare for nearly 22 years and have completed my NVQ level 3 in childcare which helps me to support children from birth to school age children following the EYFS. I have always enjoyed working with children and I'm passionate towards helping them grow, learn as they play, and develop during their time at the setting. During my time working in childcare I have supported children with Sen needs which then helped me to learn more about Senco to help support the setting.