Description
Attached to Chesterton Primary School, this nursery is our first in Cambridge. We have good links into Cambridge town centre and the nearby Science Parks.
The nursery is spacious and has a large outdoor area for free-flow learning and exploring. We have four classes all with their own outdoor space offering spaces for children from 0-5 years old. Our classes have mixed age groups with children moving from room to room based on their development and not their age. Mixed age groups have many benefits including older children being role models, developing language skills and children recognising they have differing abilities and supporting one another.
It also offers an hourly rate of childcare for £5.50 on Mondays and Fridays!
Book Visit
Chesterton now offers childcare at an hourly rate of £5.50 Mondays & Fridays!
Did you know that at Chestnut Nursery School Chesterton we now offer childcare on Monday and Friday at an HOURLY RATE of just £5.50? This makes everything much more flexible for busy families in the area. If you are interested in these offers and want to register your child, please call the nursery school to book your space/hours!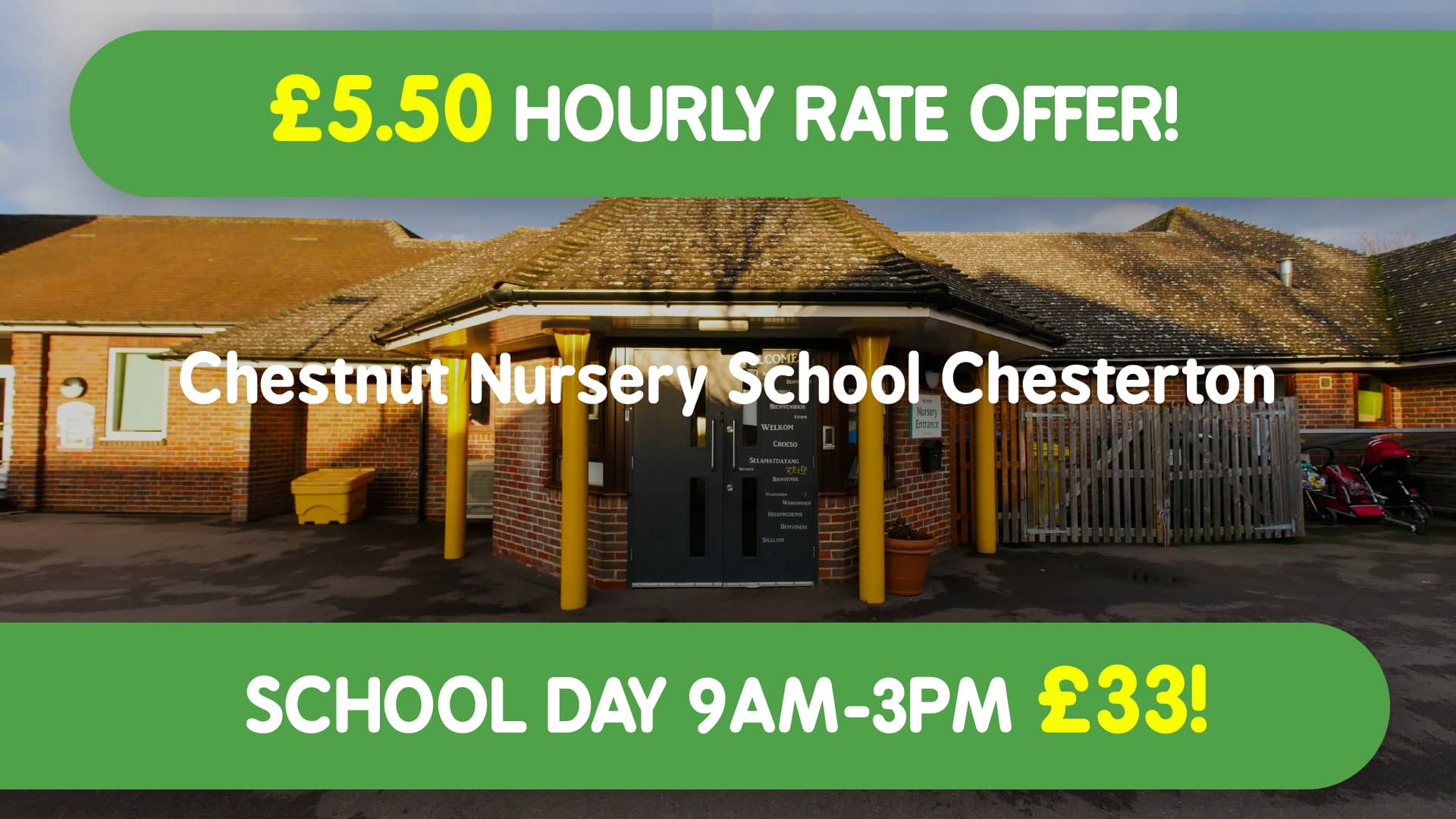 Our Location
Find out where we are based
Chestnut Nursery Chesterton is based in central Cambridge, just an 8 minute drive, or a 15 minute walk from Cambridge North station. This nursery is close to both Cambridge, and Cambridge North Station. It is also well situated from main transport routes such as the A14 and M11. Chestnut Nursery Chesterton is great for anyone living within central Cambridge, it's very spacious, with a large outdoor area. This could be the ideal nursery for you and your child - please take a look at the map, or use our 'Find Nearest Nursery' filter, to check out its location.
Full Address: Green End Road, Chesterton, Cambridge, CB4 1RW.
Bus Routes: 206, Citi 2.
Contact Number: 01223728390.
Opening Times
Find out when our nursery opens and closes
| Monday | 08:00-18:30 |
| --- | --- |
| Tuesday | 08:00-18:30 |
| Wednesday | 08:00-18:30 |
| Thursday | 08:00-18:30 |
| Friday | 08:00-18:30 |
Manager & Deputy Manager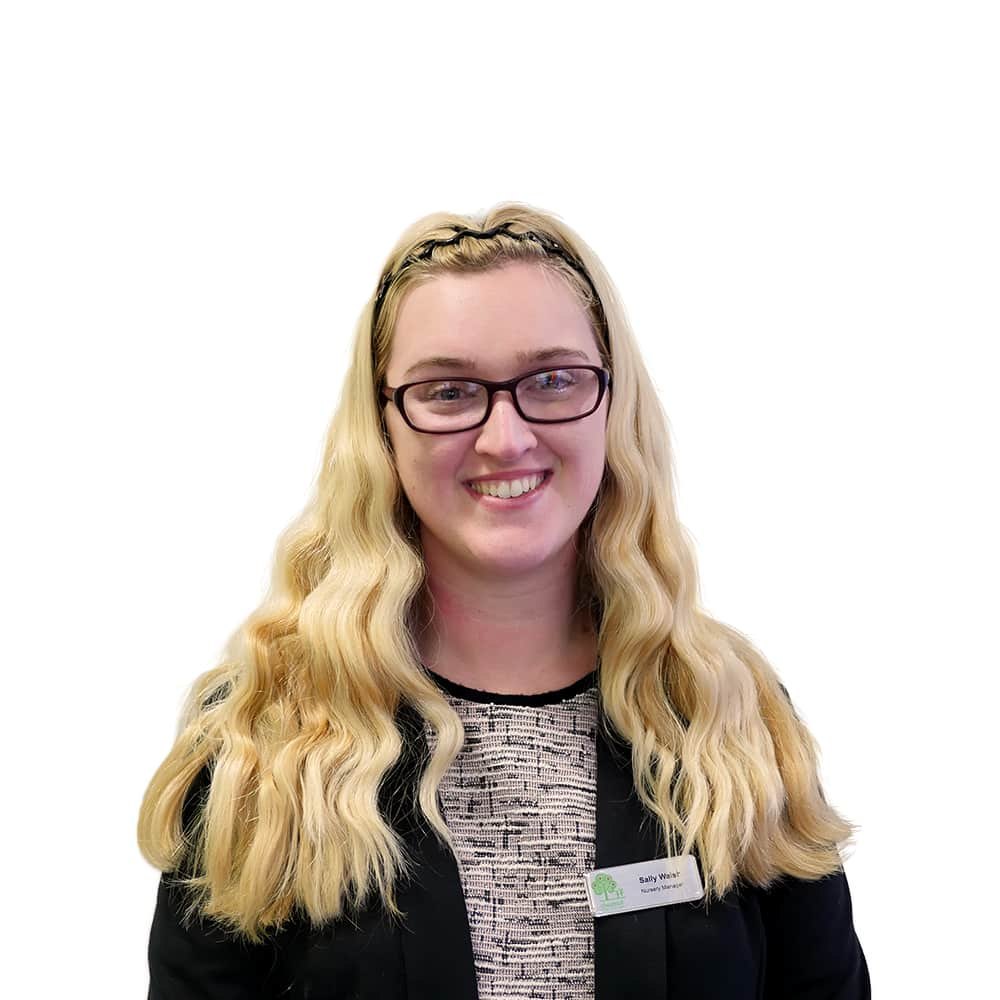 Sally Walsh
Manager, Chestnut Nursery Schools Chesterton
I started studying and working in early years from September 2004 when I first did my Child development GCSE. I then went on to college to study and work in placements doing my CACHE level 3 in early years, whilst doing this I worked in an afterschool club setting. I then moved to Cambridge and went on to work in a nursery there, before doing some Nanning and child-minding. In 2013-2015 I went to complete my foundation degree in early years, and also then becoming a mummy too my two beautiful little girls, who also attend chestnut. I am a designated safeguarding lead for the nursery. Having two young girls of my own I understand how hard it can be to leave them, so here at Chestnut Nursery Schools we have created a 'Home from home' environment, where we nurture the children.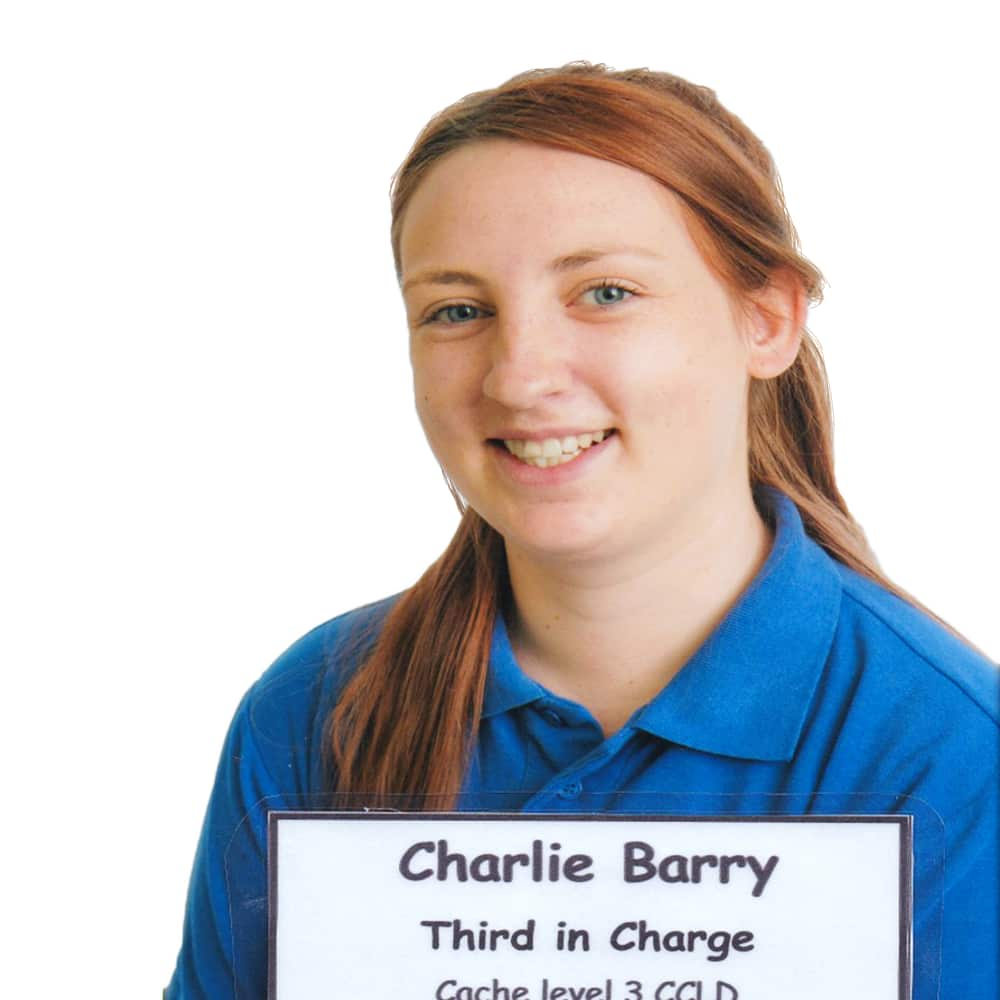 Charlie Barry
Deputy Manager, Chestnut Nursery Schools Chesterton
I have been working at Chestnut Nursery Schools for two and a half years now starting off in baby room. Whilst working in baby room I also worked on gaining my level 3 child care qualification. Which I achieved shortly after. I worked hard to become toddler room leader. I enjoy working with this age group watching and helping their development. I have made good relationships with the children and the parents within the whole nursery. I have now worked my way up to be deputy manager which I enjoy. I encourage all team members to work hard and have fun making sure all the children achieve the best they can out of the nursery environment.